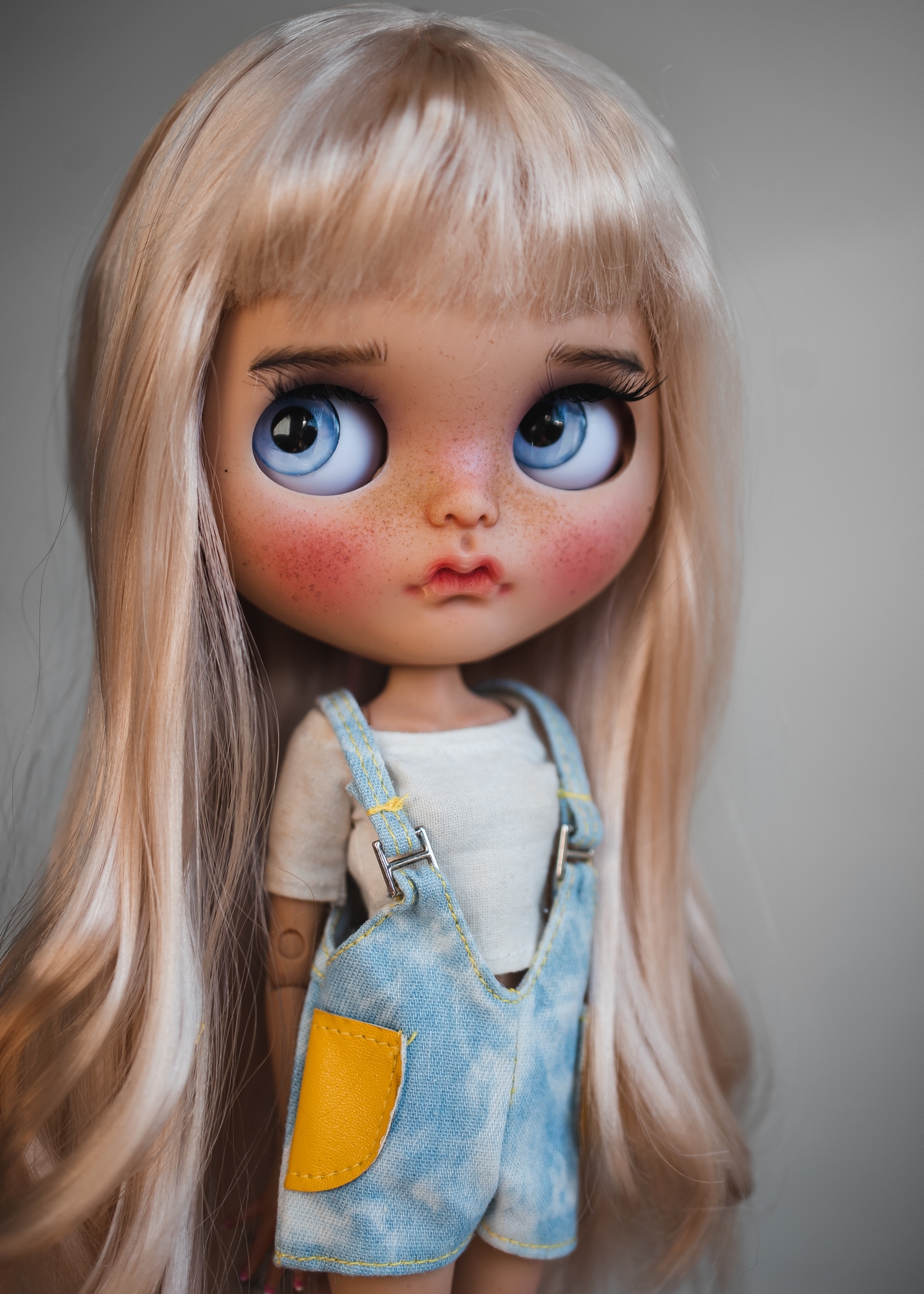 Blythe
Mara
Meet Mara who is a customized TBL/factory Blythe doll with tan skin.
Mara has:
• carved mouth, philtrum, and nose
• gaze correction & boggled eyes
• natural eyelids with shimmers
• new makeup with naturally looking freckles and highlights
• 3 new pairs of realistic eye chips by me
• 1 new pair of plain black eyechips
• signed & dated backplate by me (UNNiEDOLLS)
- I removed some rows from her factory scalp/hair, so it is looking more natural and it's easier to handle. You can use hot tools (hair curler and hair straightener) to restyle her hair, but be careful to not warm up her faceup, so don't use a hairdryer in a warm/hot setting.
- Mara will arrive nude (without clothes).
- Mara will arrive with an extra pair of hands.
~ Colors may be different in real life due to different computer monitors.
~ Her new style is 100% handmade, so she is not factory-perfect. 
~ She is a piece of art and not a toy! She is not meant for children to play with.