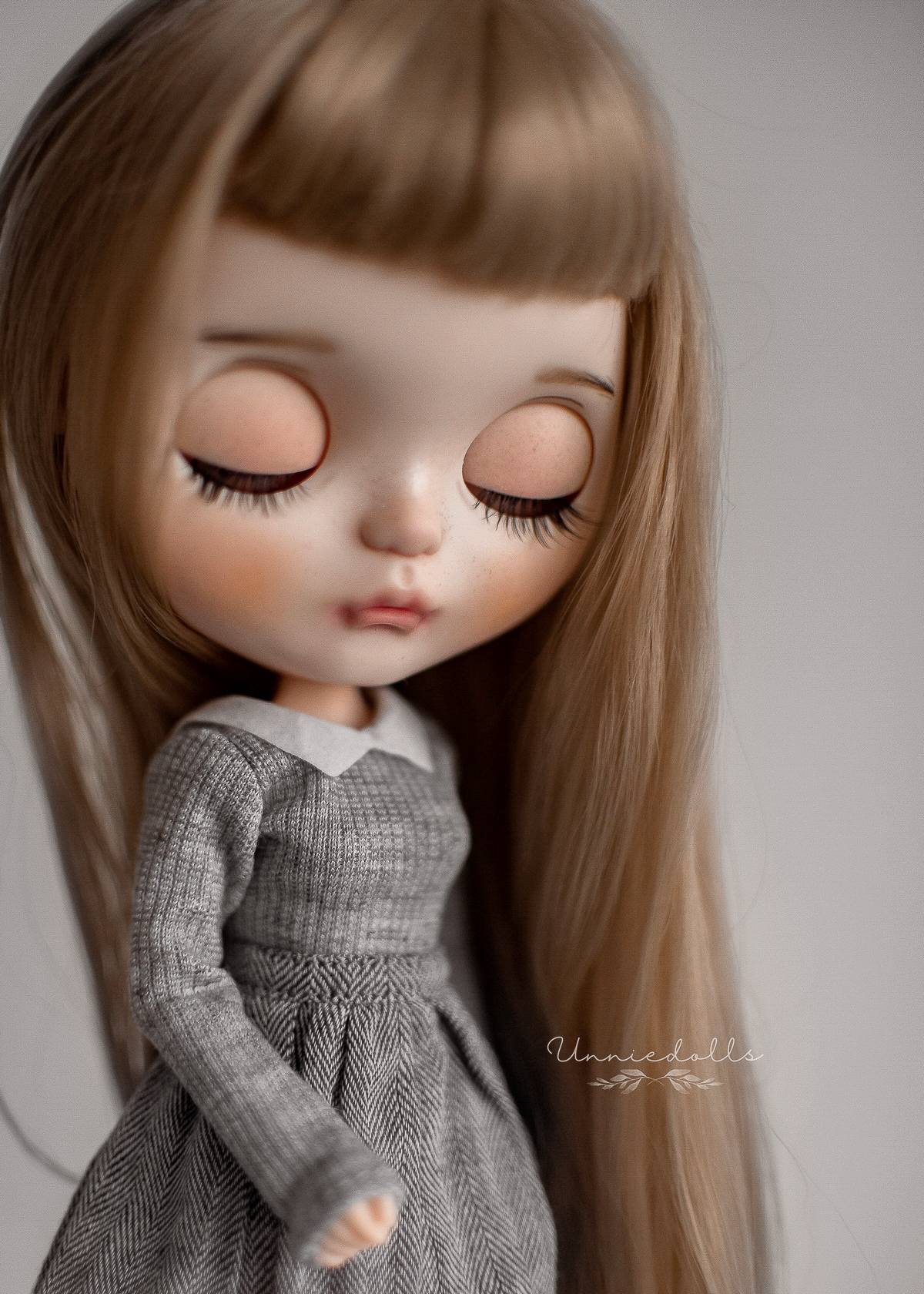 Blythe
Kate
Meet Kate, a customized TBL/factory Blythe doll with natural skin color and light brown hair.
Kate has:
• carved mouth, philtrum, and nose
• gaze correction & boggled eyes
• painted natural eyelids
• new black eyelashes
• new makeup with very soft freckles and highlights
• 3 new pairs of eye chips by me
• 1 new pair of black eye chips
• signed & dated backplate by me (UNNiEDOLLS)
- I cut out some rows of her hair, so it is not as puffy as originally. You can handle it better now:)
- Kate will arrive with the clothes from my photos and a pair of shoes.
- Kate has a jointed body with an extra pair of hands.
~ Colors may be different in real life due to different computer monitors.
~ Her new style is 100% handmade, so she is not factory-perfect.
~ She is a piece of art and not a toy! She is not meant for children to play with.