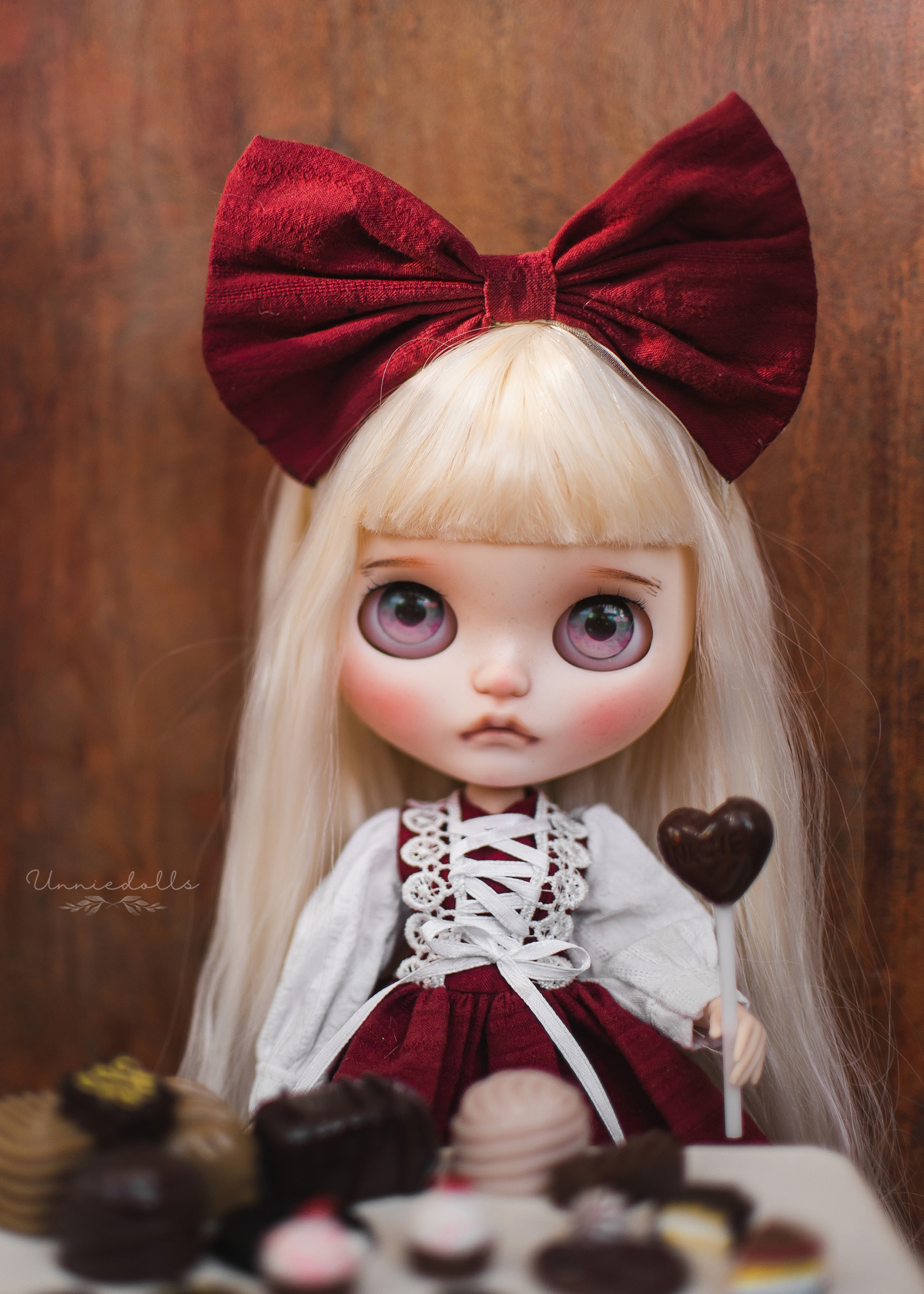 Blythe
Gretel
Gretel is a sweet girl doll, inspired by the "Hansel and Gretel" tale, written by the Brothers Grimm.
Hansel and Gretel are a brother and sister abandoned in a forest, where they fall into the hands of a witch who lives in a house made of gingerbread, cake, and candy. The witch intends to fatten Hansel before eventually eating him, but Gretel pushes the witch into her own oven... 🫣👀
Gretel is a customized TBL/factory Blythe doll. She has:
• carved mouth, philtrum, and nose
• gaze correction & boggled eyes
• painted eyelids
• new black eyelashes
• new makeup with very soft freckles and highlights
• 4 new pairs of eye chips by me
• signed & dated backplate by me (UNNiEDOLLS)
- Gretel will arrive nude (without clothes) or with the outfit from my photos.
- Gretel has a jointed body.
If you have any questions, please do not hesitate to ask!:)
~ Colors may be different in real life due to different computer monitors.
~ Her new style is 100% handmade, so she is not factory-perfect.
~ She is a piece of art and not a toy! She is not meant for children to play with.