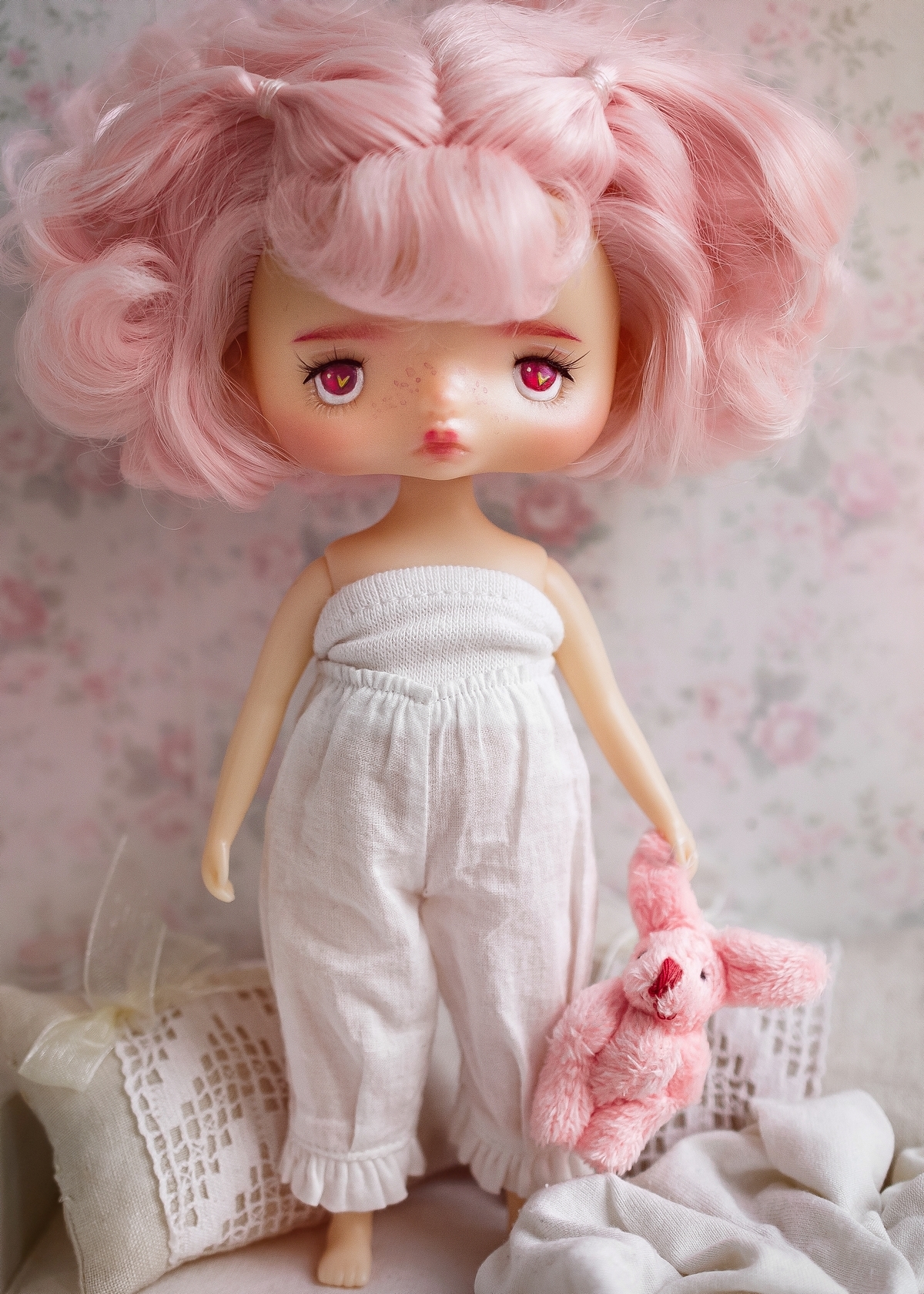 Bokka
Pudding
Pudding is the sweetest girl whom you will ever meet:) She has a Bokka doll base (limited edition Pink Kitten).
She has beautiful pink hair. I repainted her face by using artist-quality pastels, gouache paint, and shimmers. I fixed my work with several layers of Mr. Super Clear spray sealant. At the end of the repaint, I glued on a pair of doll-sized eyelashes.
Pudding will arrive with her original pink onesie.
~ Colors may be different in real life due to different computer monitors.
~ Her new style is 100% handmade, so she is not factory-perfect. 
~ She is a piece of art and not a toy! She is not meant for children to play with.