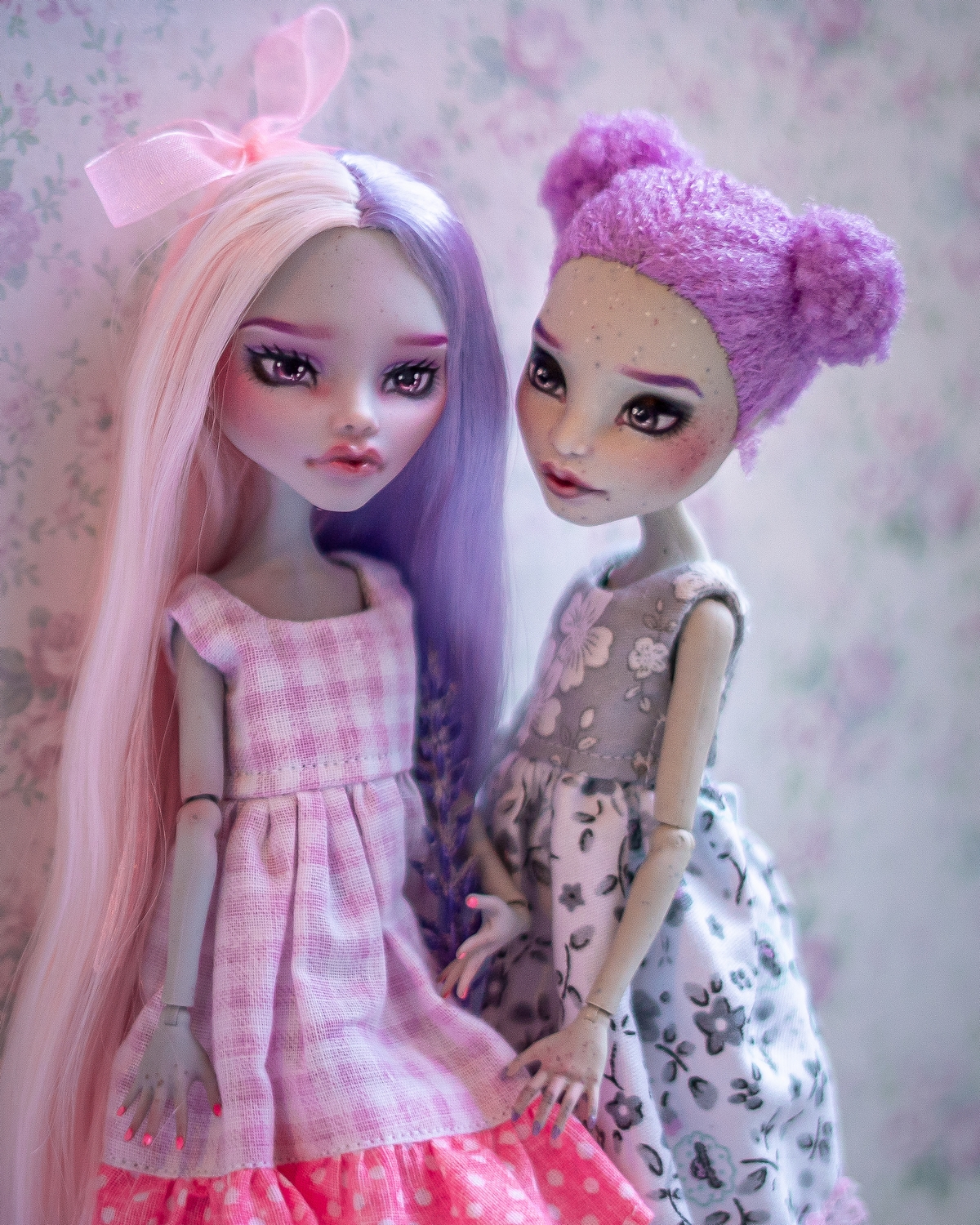 Monster High
Momo & Noni
Momo (Ghoulia Yelps with long hair) is a customized Monster High doll. To reroot her head I used two nylon hair (marshmallow and destiny).
Noni was Rochelle Goyle before. To reroot her head I used lavender-colored nylon hair. I rerooted only the edges and the center part, so the hair isn't too puffy and the space buns are looking good. She is arriving without the original wings.
I repainted their face with high-quality pastels and watercolor pencils. I fixed my work with a spray sealant and I used gloss varnish on her eyes and mouth.
They will arrive in the dress and shoes from my photos.
~ Colors may be different in real life due to different computer monitors.
~ Her new style is 100% handmade, so she is not factory-perfect. 
~ She is a piece of art and not a toy! She is not meant for children to play with.