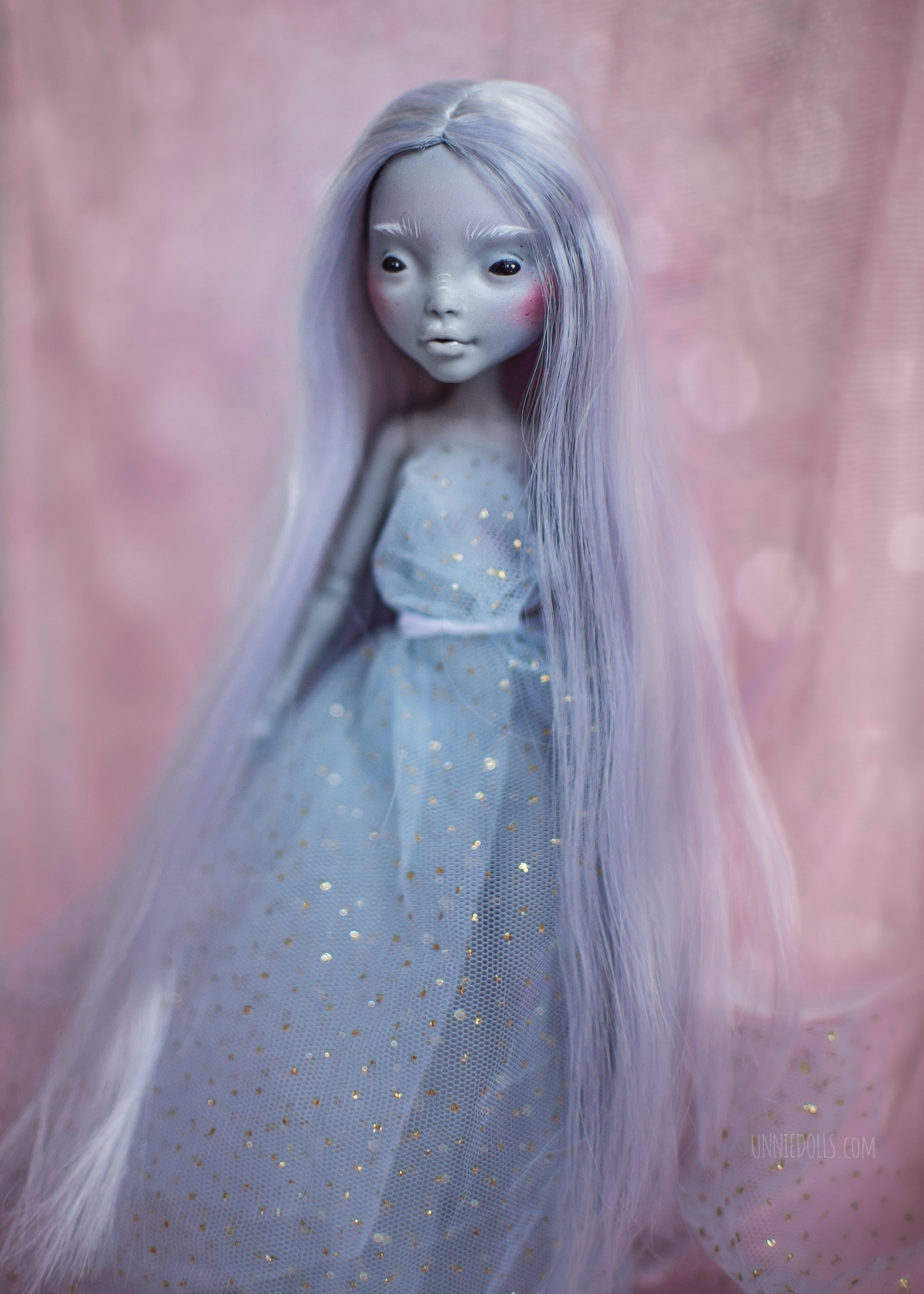 Monster High
Xette
Xette is an alien snail who came to our planet. Her planet was destroyed by other dangerous species, but she could escape. Xette is the only one who could escape so she is one-of-a-kind on our planet. She still can be in danger because she can be recognized by the biological differences between our planet's snails (like legs, developed eyes, etc). She needs someone who can protect her and be her new family. ❤️
She is a customized Monster High doll (Lagoona Blue). To reroot her head I used three different nylon colors.
I matched the color of her face to her body by using pastels, but some tiny areas couldn't be covered perfectly. These places are hidden by the hair. After the color matching, I repainted her face with high-quality pastels and watercolor pencils. I fixed my work with a spray sealant and I used gloss varnish on her eyes and mouth.
Modifying her body was a long procedure. I used epoxy to cover the factory holes on her body, also for the base of her snail shell. I sanded down her factory panties before priming her body with spray primer. After everything has dried, I blushed her body and painted the shell to match her faceup.
The price includes only the nude doll, but I'll send the dress as a gift from the 1-2nd photo. 🐌👽
~ Colors may be different in real life due to different computer monitors.
~ Her new style is 100% handmade, so she is not factory-perfect. 
~ She is a piece of art and not a toy! She is not meant for children to play with.